The air is cooling, the season is changing and it's the perfect time to try an active commute like walking or bicycling!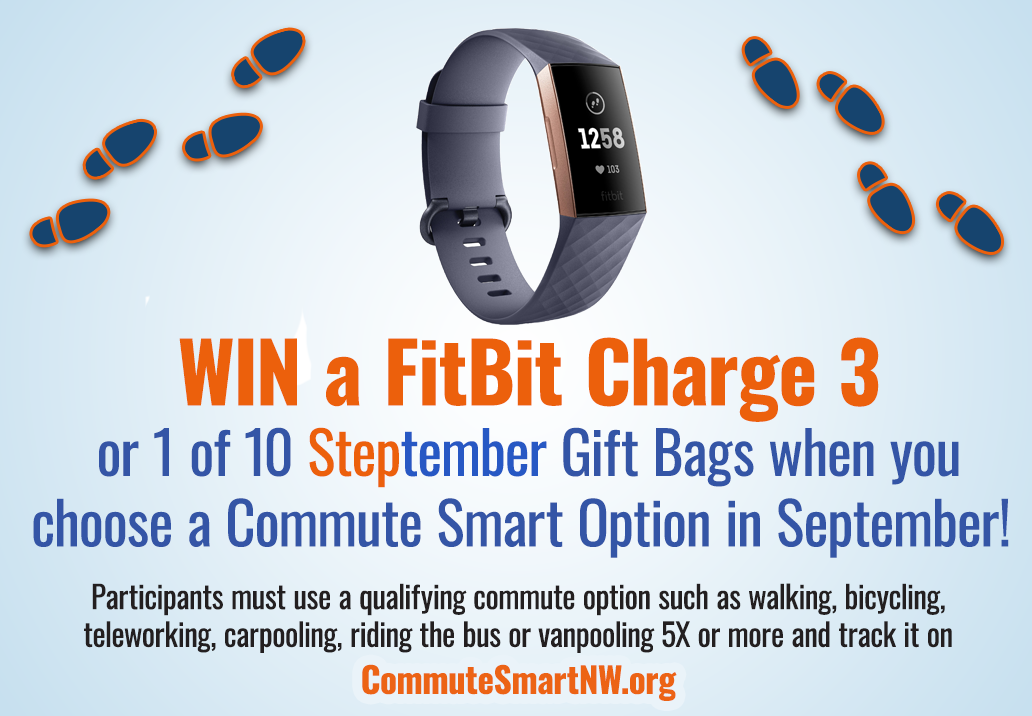 People who use an active commute are more productive, healthier and have less stress than people who drive alone to work. Plus, it's a great way to save and help make the Inland Northwest a better place to live, play and commute!
So, step into Steptember and step into a better commute and a great chance to WIN!
In September you could WIN a Fitbit Charge 3 or 1 of 10 Steptember gift bags! To WIN, just use a commute option like walking, bicycling, teleworking, riding the bus, carpooling or vanpooling at least 5X during the month and track it and you'll automatically be entered to WIN!
Each gift bag contains a $10 Amazon card, $10 Dutch Bros. Card, a CommuteSmartNW cinch sack, phone wallet, travel flashlight, wrist light and water bottle. Everything you need for a great active commute!