Blue Skies, Sunshine, and a Summertime Commute make for a WINNING combination!

You can score a chance to WIN and help keep our skies blue too! The WINNING is easy - Simply choose a commute option like walking, carpooling, riding the bus, vanpooling, bicycling, teleworking, or working a compressed schedule and update your commute calendar! Over 60 chances to WIN! Blue skies and sunshine are nice too – As the temperatures rise, practicing clean air habits like refueling after 6, avoiding topping your tank off, and switching to electric yard equipment help reduce harmful ground-level ozone!

You have over 60 chances to WIN!

Weekly Prizes – Participate 1X during the week and update your calendar by Monday end-of-day.

Tickets for 2 to Silverwood

(2) Discover Park Passes

Monthly Prizes – Participate 5X during August and update your calendar by September 8th.

(5) $100 Gift Cards

(10) $50 Gift Cards

(30) $25 Gift Cards

Worksite Prize – Participate 1X during August and update your calendar by September 8th.

One of the easiest ways to help keep our skies blue is knowing that it all adds up!

Choosing a commute option, even once a week!

Refueling after 6 and not topping off your tank!

Limit your idling!

Switching to electric yard equipment!

Practicing safe burning when having outdoor fires!

All the little things you can do can really make an impact on our air quality and in addition to helping keep our skies blue!

To learn more visit www.SpokaneCleanAir.org!
Special Thanks to Spokane Regional Clean Air Agency for sponsoring our July and August campaigns.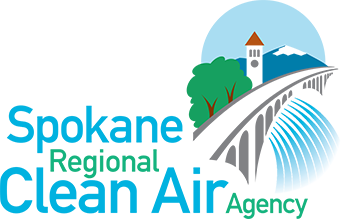 Resources
STA Routes & Schedules - Riding the bus is easy and convenient. Find the route and schedule that works best for you.
STA Public Rideshare Info - Why put miles on your personal car, when you can put them on a STA owned van?
STA Park and Ride Lots - Don't live near a bus stop, go to the nearest park and ride and catch the bus.
Bike Map provided by Spokane Regional Transportation Council
CommuteFinderNW - find a carpool partner or join a vanpool
Telework - find out more and how to get a telework program started