Commute Trip Reduction officially changed names to Commute Smart Northwest
---

Join today and be a Commute Smart Northwest partcipant!
Start saving money and winning prizes. If you don't work at a Commute Smart/CTR worksite, use PFKB as your worksite passcode. Once you've signed up, start logging your Commute Smart trips. You'll instantly be eligible for prizes and you'll see the impact you are having on the impressive stats page. Welcome and thank you for helping make a difference!
---

Every season is a great season to Save and WIN! In both November and December, we're going to reward you with awhole month of chances to WIN!
---

Save Money! Defend Air Quality! Help Defeat Traffic Congestion and Air Pollution and WIN! All in a Single Commute!
---

This September through November, new vanpool riders can ride FREE for two months! Plus, you could WIN cool prizes!
---

This September we're teaming up with CommuteFinderNW to tell you how you could have a WINNING commute!
---

This July and August, show the air some love and you could be a WINNER!
---

June is Ride Transit Month!
It's your chance to get your ticket to commute smart, relax, pass on the traffic and WIN!!! Click here to learn more!
---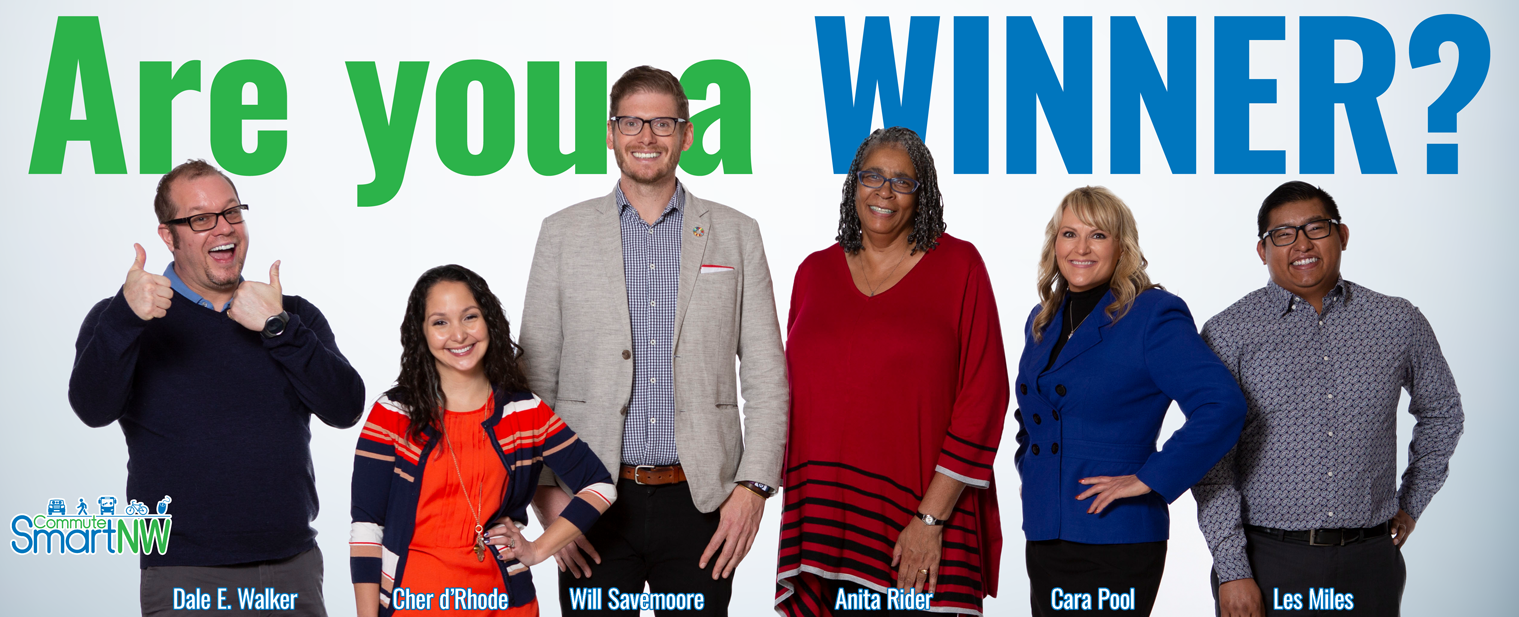 Monthly Prize Winners!
Check out the lucky winners! Click here for more details.
---

May is all about two-wheeled human powered transportation and how it can help you WIN!
The goal of a month dedicated to celebrating the bike and all these events, is to encourage people to get out and enjoy a life behind bars, handle bars that is!
---

This April, Every Smart Commute You Use is Another Chance to WIN!!!
With so many great reasons already to switch to a smart commute and now we're adding even more! In fact, every time you use a smart commute during April and track it, you have a chance to WIN 1 of 7 great prizes in our end-of-month drawing! Click here to find out how!
---

Celebrate Clean Air! Join the Commute Smart Crew and start saving money by using a commute alternative to get to work. Not only will you save money and help our air, you'll have the chance to WIN a $100 gift card each week!! Click here to read more...
---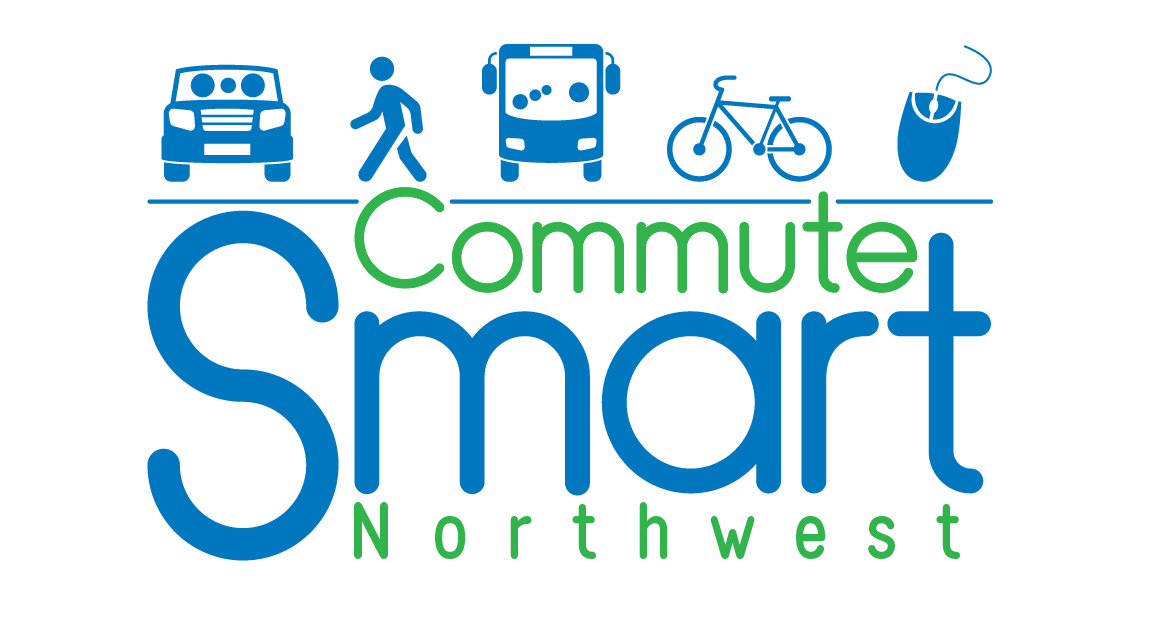 Along with the name change, we launched this website and new look! The commute calendar previously on MyCommute.org is now part of the new website. You can use the same credentials for logging in and accessing your commute calendar. Please be sure to check out the Impressive Stats page to see the difference you are making in our community. Also, check out the Community Impact page on the home page and you'll be blown away on the trips, miles and air pollution that have been reduced since starting the commute calendar in June 2003. Click here to read more....
---

Resources
STA Routes & Schedules - Riding the bus is easy and convenient. Find the route and schedule that works best for you.
STA Vanpool Info - Why put miles on your personal car, when you can put them on a STA owned van?
STA Park and Ride Lots - Don't live near a bus stop, go to the nearest park and ride and catch the bus.
Bike Map provided by Spokane Regional Transportation Council
CommuteFinderNW - find a carpool partner or join a vanpool
Telework - find out more and how to get a telework program started