Choosing a commute option like walking, biking or teleworking can help you with social distancing, make your wallet happy and you could WIN 1 of 4($25) Happy gift cards!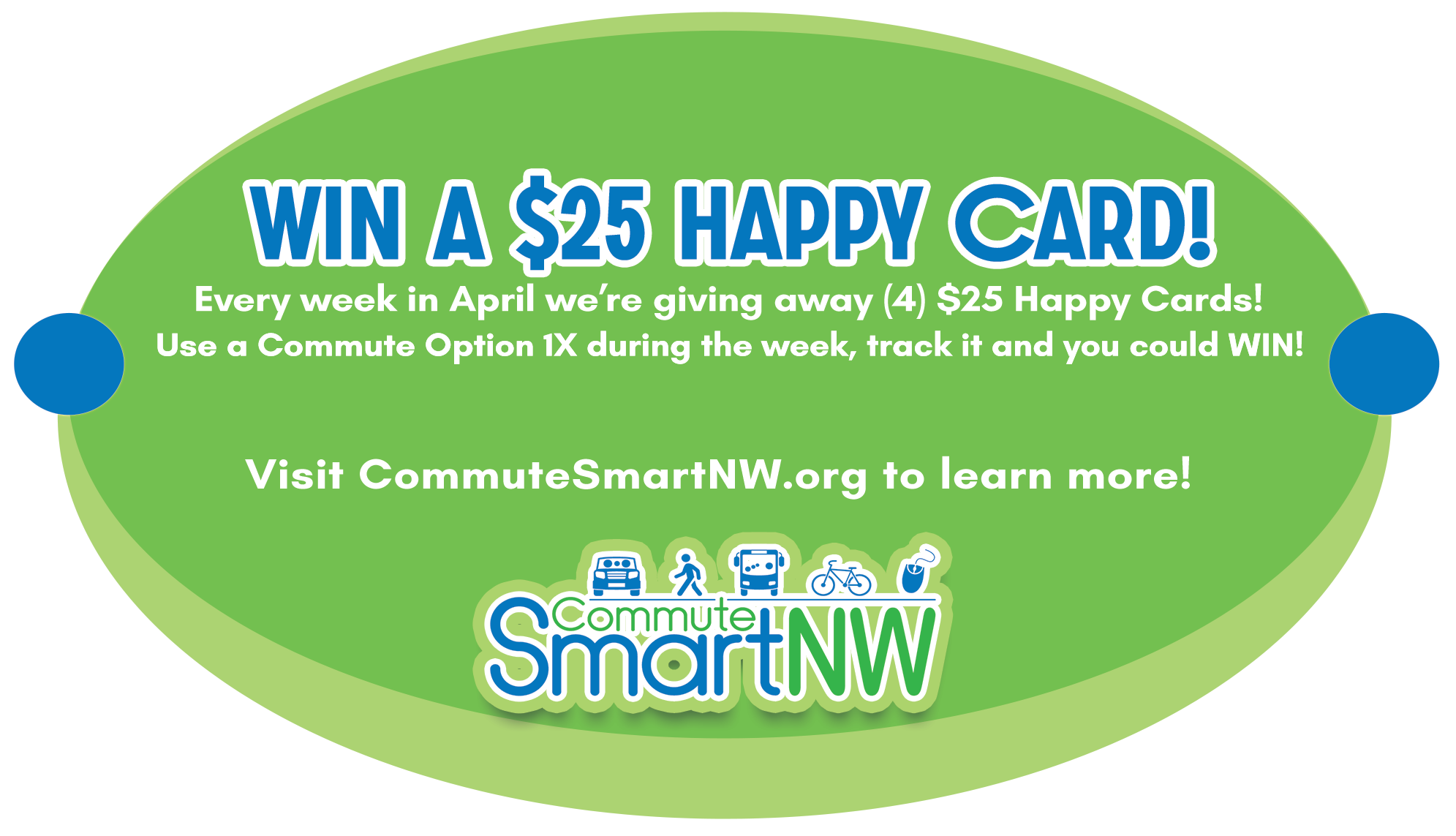 This April, while traffic is reduced, it's a great time to try an active commute like walking or bicycling. You'll reduce your commute costs and it's an easy way to allow social distancing! When you telework, you're commute costs are zero and you don't have to worry about creating social space!
Whether you walk, bicycle, telework or use any other commute option like riding the bus, carpooling or vanpooling, you'll help reduce air pollution, traffic congestion and fuel consumption and you can WIN!
Every week in April you have a chance to WIN 1 of 4($25) Happy gift cards! Just use a commute option 1X during the week, track it on CommuteSmartNW.org by Sunday end-of-day and you'll automatically be entered to the following week's drawing! It's that easy!