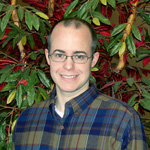 Tim Kenagy
Most Valuable Commuter November 2007
Employer: General Dynamics Itronix
Occupation: Technical Writer

Utilizing the Centennial Trail for his 15 mile one-way commute, Tim Kenagy, Technical Writer for General Dynamics Itronix, rides his bicycle to work 3 to 4 days a week March through November. An executive who rode his bicycle to work from Spangle encouraged and motivated Tim to start riding. His favorite time to ride is during the summer months at 6 am when the sun is just rising.

"With a new baby, a car that runs great and only a 30 minute commute, it would be easy to jump in my car and drive to work," said Tim. "I ride partly because I'm cheap but also because it's a great workout. I don't have to go to the gym or drive to the gym." He also loves the fact that on Saturday when he gets in his car, the gas gauge hasn't moved. When it starts getting dark out during his commute, Tim utilizes the bikes on bus program with STA. And, in the winter months, he enjoys a favorite book when he rides the bus to work.

Tim says his commute to work is definitely his quiet time and time to himself, especially with a new baby. He encourages other employees to ride their bike if they live close or to ride the bus if they live further away. ETC Lois Kirk says, "Tim keeps me enthused. He is so informed about the bus routes and sharing his stories with others, he is definitely one of our star commuters." Way to Go Tim!