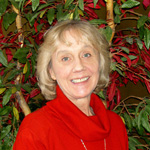 Lois Kirk
All Star Coach December 2007
Employer: General Dynamics Itronix
Occupation: Receptionist/Administrative Assistant

As the ETC for two years, Lois Kirk continues to grow the CTR program at General Dynamics Itronix. Combining two facilities together has made promoting CTR much easier and has increased awareness among employees. With over 500 employees, her CTR program elements include preferred carpool parking on each side of the building, bus subsidies, lockers, showers, an internal Guaranteed Ride Home program, various monthly incentives and being located near the Centennial Trail are keys to her success.

Another key to her success is walking her talk. Before working at General Dynamics Itronix, Lois carpooled for five years. Now married to her carpool partner, Lois continues to carpool every day with her husband, setting an outstanding example for employees to follow. "Participants in the CTR program are like a team. They all talk and encourage others to give it a try," proudly stated Lois. "It's very rewarding and I've had the opportunity to meet so many more employees being the ETC."

Participating in all countywide campaigns, donating countywide prizes and attending all ETC networking events are more keys to her success. Her proudest moment was when one of her employees won a $500 gif card. Her words of wisdom to other ETCs are to stay visible and make sure all employees know where you are and that you are there to help. Way to Go Lois!