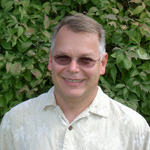 Bob Westby
Most Valuable Commuter July 2007
Employer: WA State Dept of Transportation - Eastern Region
Occupation: Transportation Engineer

Not feeling right if he's not carpooling, Bob Westby, Transportation Engineer for Washington State Department of Transportation has been a dedicated carpooler for over 15 year. With a compressed work schedule and carpooling at least three times a week, Bob enjoys many benefits. Saving money being top on his list, he also enjoys the social aspect of carpooling.

"It's a great way to pass the drive time," said Bob. "It has really become a habit that I truly enjoy." When he first joined a carpool, he told his ETC that it was "great." This set the stage and is one of the main reasons he is still carpooling today. Bob has had several carpool partners and is always looking for someone to join his current two person carpool. At one point he had four carpool partners and only had to drive one week out of the month. Bob would love it if he could recruit two more employees to carpool.

As a manager, the only obstacle Bob has is working late occasionally. Adjusting his schedule, he makes it a priority to continue carpooling. With a positive and upbeat attitude, he always encourages other employees to give it a try. Jana Augenstine, ETC, says "Bob is one of a noticeable number of our younger generation of managers that see the value of alternative modes and wants to participate." Way to Go Bob!