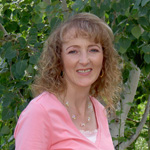 Dawn Steinmetz
All Star Coach June 2007
Employer: Northwest Orthopaedic Specialists
Occupation: Controller and ETC

As the Controller and ETC for Northwest Orthopaedic Specialists, Dawn Steinmetz has a solid CTR program that has only been in place for a year. With an in-house guaranteed ride home program, reduced parking fees for carpoolers, showers, lockers and strong management support, her program continues to flourish and grow. Dawn's enthusiasm and dedication are keys to her success!

Working from home two days a week, carpooling as often as possible and using a commute alternative to get to CTR events and meetings, Dawn sets an outstanding example for employees to follow. To meet and get to know employees better, Dawn implemented a Who's Who program. Featuring two employees a month, she posts their story and picture on several bulletins throughout the worksite, always highlighting their commute mode or trying to recruit a carpool partner for them.

"It's great because employees get to know each other better," smiled Dawn "And when they are featured they are asked to donate a prize for the CTR Program. The prizes bring a lot of excitement because they are all different and are coming from a fellow co-worker." In addition to the prizes donated by employees, Dawn also give away a $5 coffee card, $25 movie card and a $50 gas card each month. Way to Go Dawn!