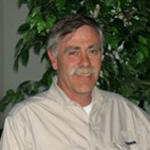 Dean Smith
Most Valuable Commuter January 2006
Employer: WA State Dept of Transportation - Eastern Region

As the primary driver, Dean Smith, Hazardous Materials Engineer for Washington State Department of Transportation – Eastern Region, has been a dedicated carpooler for over six years. Learning about the program through his Employee Transportation Coordinator (ETC), Jana Augenstine, Dean decided to ask a co-worker who moved into his neighborhood to carpool.
Saving money was, and still is, Dean's main motivator for carpooling. So overcoming challenges was easy for him. Both he and his carpool partner are in management with hectic schedules and they also work 4-10's with different days off, but they still manage to carpool three days a week, every week. "I can't see any bad parts about carpooling," said Dean. He enjoys the friendship he's developed, so much so that he helped his carpool partner build a garage.
Dean also gets a lot of work done by carpooling. He and his carpool partner talk about various projects they work on together and can bounce ideas off of each other. ETC, Jana Augenstine says, "Dean is a great example of an awesome commute alternative user." Way to Go Dean!