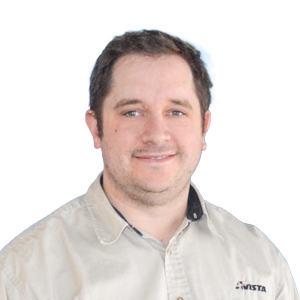 Michael Busby, Avista Utilities
MVC - Vanpools March 2018
Employer: Avista Corporation
Occupation: IT Operations Manager

Michael Busby is an IT Operations Manager at Avista Corporation. He has been vanpooling since 2007, saving himself 70 miles roundtrip each day as he commutes to and from CDA. Michael occasionally works from home as well. Some key reasons that Michael enjoys vanpooling so much include saving money as well as mileage on his car. He feels that vanpooling affords him a good work/life balance. Also, as passenger in the van, he is able to begin his journey home and occasionally has participated in conference calls by using Skype.
Michael has learned to "think fast" when it comes to logistical planning. If he needs to go off-site for work meetings he either uses and Avista fleet vehicle or his free bus pass that all vanpool riders receive. There are also days in which Michael will ride the vanpool in to work, but take the bus to meet up with family for different activities after work.
Michael has a very outgoing personality and as a manager of a large team, he is not shy about asking employees if they've given any thought to commuting by vanpool. He starts by letting them know how much money they can save on gas, maintenance and tires plus they get a dedicated vanpool parking space and no hassles with campus parking.
Michael enjoys the relationships and comradery created with other vanpool riders. He also appreciates the flexibility and resources Avista's CTR program offers including the Guaranteed Ride Home if an unexpected emergency arises.
ETC, Catherine Cooper, says, "Michael's enthusiasm for vanpooling goes far beyond riding the vanpool. He is a true supporter of the CTR program and advocate for vanpooling."
Way to Go Michael!