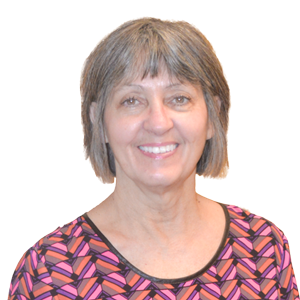 Wendy Derain, Spokane Falls Community College
MVC - Rides the Bus November 2017
Employer: Spokane Falls Community College
Occupation: Student Development Program Coordinator

Wendy is the Student Development Program Coordinator of Peer Services for SFCC. She began riding the bus to campus about 8 years ago, after moving here from Michigan. She had a co-worker who was a regular bus rider from the Spokane Valley, so they began riding together. She has a 10 mile one way commute and rides the bus every day! Even if she has appointments, she just figures out which bus she needs to take and just makes it work!

Wendy is passionate about the environment and keeping the air we breathe clean and safe. She could get to work more quickly by driving herself, but she chooses to take the bus to reduce the impact she has on the environment.

Wendy enjoys the downtime in the morning and evening. She enjoys reading on the bus as well as taking in the scenery. She especially enjoys getting landscaping ideas from homes along her route.

Since she has been riding the bus she's noticed a few more familiar SFCC faces over the years, but she'd like to see many more.

Wendy has logged nearly 2000 trips since June '08, eliminating nearly 40,000 miles off our Spokane County roads AND saving herself nearly $23,000 in commuting costs!

Newly designated ETC, Mary McDaniel, states "Wendy's enthusiasm for commute alternatives is best demonstrated by her tireless work as SFCC's previous ETC for the last 3 years. She is the BEST and most dedicated commuter we have here at SFCC".

Way to go Wendy!