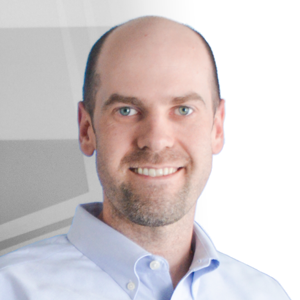 Jeff Ryan, Avista Utilities
MVC - Rides the Bus July 2017
Employer: Avista Corporation
Occupation: Product Owner

Jeff is a Product Owner for IT and began riding the bus in 2008 after relocating to Liberty Lake, literally living across the street from the Park & Ride lot. His commute began by stepping out his front door and walking across the street. He immediately looked into riding the bus to avoid the 17-mile one-way commute into Downtown Spokane. It worked out perfectly for Jeff, as he could see exactly when his bus would arrive. He rides nearly every day and only misses 1-2 days per month.
He enjoys his "decompression time" on the bus, and as Jeff says' "It's a no-brainer commute choice for me". He's able to check emails in the morning on the Wi-Fi enabled buses and transition back to family life in the afternoon.
He also enjoys the discounted transit passes offered through Avista.
Recently a team of workers arrived from India. Jeff has offered to help them figure out what bus routes they could use to get to work. Jeff's even been a bus buddy for them, taking them by bus between the 2 Avista sites; Mission Campus and Steam Plant Square.
Jeff has found the recently upgraded STA real-time map helpful to see when his bus will arrive at his stop.
His only real challenges are when there is a change in the route connection points and being caught off guard by the weather. During the winter months, Jeff makes sure to wear good winter boots, carries an umbrella and looks for safe paths. In the summertime, he'll carry a few extra large plastic bags in case of a thunderstorm.
ETC, Catherine Cooper says, "Jeff's wisdom to share with others is to truly understand how easy it is to commute to work by bus".
Way to go Jeff!