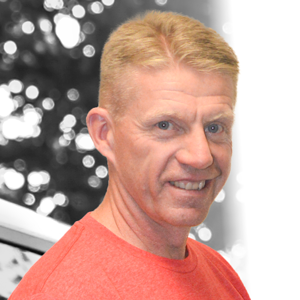 Jack Farver, Fairchild Air Force Base
MVC - Vanpools August 2017
Employer: Fairchild Air Force Base
Occupation: Service Contract Rep

Jack is the Service Contract Representative for FAFB and has been using commute alternatives for the last 15 years. Jack and his wife began carpooling in 2002 while they were both enlisted at FAFB. They started vanpooling in 2005 and have since retired, but both still employed at FAFB.
When Jack and his wife Mary began vanpooling, they had a 15-passenger van. Soon after, they split the van into 2 vans and began using the smaller vans. Typically, they have about 6 riders in the van, including ETC, Josh Potter. They do what they call a "milk run". They have only a couple pick up points at each other's houses and then head straight out to FAFB.
Jack loves the miles he saves on his personal vehicles by vanpooling. Jack alone saves over 16,000 miles a year, and with his wife vanpooling as well, that's over 32,000 a year they save. Jack only changes the oil in his car ONE time a year! He likes to refer to himself as "fiscally prudent".
He enjoys the comradery in the van and states that all riders need to have "thick skin", as they enjoy to joke around with each other. All the riders in the van, take turns driving. However, Jack and another rider do most of the driving in the winter. In the summertime, Jack likes to sit in the back of the van and take a nap on the way home.
There aren't many challenges that Jack and his van mates encounter. Jack keeps an extra car at work, in case anyone needs to run errands or has an emergency during the day.
Jack is a true advocate for vanpooling. In the last year, he's recruited 5 new vanpool riders to both his van and other vanpools at FAFB.
ETC, Josh Potter states, "Jack is an enthusiastic supporter of the CTR program and models what it is to be an MVC AND always completes his commute calendar". Way to go Jack!