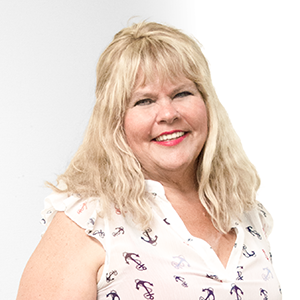 Tami Nelson, Fairchild Air Force Base
MVC - Vanpools June 2017
Employer: Fairchild Air Force Base

Tami Nelson is the Secretary to the Operations Group at FAFB. She began using commute alternatives over 13 years ago, while she was living in Phoenix, Arizona and then in Texas. She began working at FAFB about 2 years ago and quickly found vanpooling to be her best option. She vanpools nearly every day with a 24 mile one way commute from the valley. The van currently has 6 passengers, all from different units on base. Each brings something to the table and they are able to share their areas of knowledge and expertise.

Tami was the sole reason her van got on the road. With the help of her ETC, Josh Potter, Tami was relentless about finding new riders. Their van begins in CDA and has a few stops along the way, accommodating the needs of those riding. Tami says their van has a rule "what happens in the van, stays on the van". Nothing carries over into the work place.

Tami is the bookkeeper and the "van mom". She makes sure everything runs smoothly. The riders of the van have created a group text, so if one of them is running a few minutes late, Tami and the group can text everyone to let them know. Typically, if that happens, the van will leave at its regular time and pick up all the other riders before heading over to pick the one running a bit late.

Tami enjoys the money she saves from vanpooling. With less than a mile drive to the Mirabeau Park & Ride lot, where she gets picked up each day, a tank of gas can last quite a long time. Typically, she only has to fill her tank every 2-3 months.

Josh Potter says "Tami is an enthusiastic supporter of the CTR program and models what it is to be a MVC".

Way to go Tami!