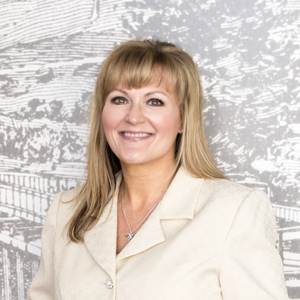 Stacia Bowers, Spokane Transit Authority
All Star Coach March 2017
Employer: Spokane Transit

Stacia is an Executive Assistant at Spokane Transit. She carpools with her daughter and her friend every morning.

Stacia has taken ownership of STA's CTR program since becoming the ETC in late 2015. She is truly committed to achieving STA's CTR goals.

Stacia markets her program to over 500 employees. STA provides a free bus pass, compressed work schedules, a guaranteed ride home program, bike storage, showers, lockers, and carpool parking.

Stacia attends every new hire orientation and consistently promotes the benefits of commute alternatives. She's formed a CTR committee; held regular meetings (with snacks!) solicited input; instituted a quarterly incentive drawing, and enforced calendar completion and carpool rules in a lighthearted and fun way.

There are challenges being an ETC. Finding a way to motivate employees to try commute alternatives, complete their calendars, and delegate tasks to the ETC committee are just a few. However, as former Marine, Stacia is up for the challenge!

One of her proudest moments was, shortly after becoming the ETC, she nominated one of the walkers for a MVC and he won! From then on, she just tried to keep the ball rolling!

Stacia's boss, Beth Bousley, states "Stacia should be very proud of the amazing accomplishments achieved in just a little over a year. This position has given her the opportunity to work with people throughout the STA organization, and as a result, has added many fans and advocates for the CTR program.

It's amazing what can be accomplished in just one year. Form a committee, ask for help, provide incentives, be consistent, and most importantly, have fun!