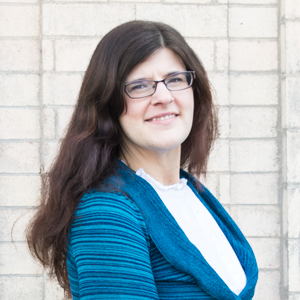 Marie Reed, Alorica-Holley Mason Building
MVC - Walks January 2017
Employer: Alorica - Downtown

Marie is an Operations Coordinator at Alorica. She began working at Alorica in 2008. And, at that time, she didn't have her driver's license or a car.

She started as a bus rider then in 2014, after a position change, she started working a compressed work schedule, in addition to riding the bus.

In July of 2015, she moved to Browne's Addition and started walking to work, and continuing her compressed work schedule. In 2016, Marie got her driver's license and purchased a car. ETC, Maureen McElroy asked her if she was now planning on driving to work. The answer was a hard NO!!

Marie was committed to walking to work. It wasn't just about saving money on gas and parking, but more about improving her health. She loves to walk! She says the walk of 1.3 miles is the best part of the commute. It's her time to herself to think, relax and set the mood for the day. Plus, in the past year and half of walking, it has helped Marie lose weight. She has lost over 100 pounds so far!! Marie contributes part of her success from working a compressed work week which has allowed her more time to hit the gym in addition to walking to and from work. It makes sense to her to walk for her health and pocket book. Plus, she adds it's her small part in helping our environment.

Marie does encourage fellow co-workers to use commute alternatives. She hasn't converted anyone yet, but she continues to try.

ETC, Maureen McElroy says "Marie is a great ambassador for our CTR program. When other employees ask, "Do you really walk in this bad weather, even though you have a car?" Marie replies, "Yes, I walk rain or shine". Way to go Marie!