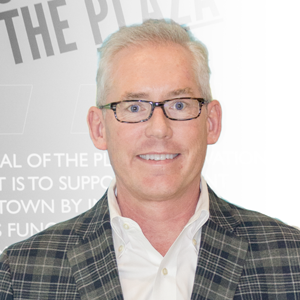 Mark Curtis, Spokane Transit Authority
All Star coach December 2016
Employer: Spokane Transit - Plaza
Occupation: Customer Service/Plaza Manager

Mark is the Customer Service/Plaza Manager for STA and has been the ETC at the Plaza for the last 13 ½ years. He markets his program to a staff of 25 and currently has 19 employees who use commute alternatives. STA provides a free bus pass as well as compressed work schedules, a guaranteed ride home program, bike storage, showers and lockers.

Currently Mark has a 3-mile commute, carpooling into work and riding the bus home each day. Recently he moved and when searching for a new home, one of his priorities was that he had a bus stop close by. Previously Mark lived about 7 miles from work and would carpool into work and run home, but after back surgery earlier this year, running is no longer an option, so he chooses to ride the bus home.

Mark feels it's important as an STA employee to walk the talk and ride the bus. It gives him the opportunity to talk with other riders, see how the STA drivers treat their customers and he likes being a role model for his staff. He also enjoys knowing how much money he saves each month by using commute alternatives. So far this year, he's eliminated 600 one way miles and saved nearly $400 in commuting costs. His greatest challenge is getting more of his employees to use commute alternatives and for those already doing so, to fill out their commute calendars.

Mark is very proud that STA recently created a CTR committee with both Plaza and Boone employees. They have representation from all departments and beginning in 2017, will have a budget for providing incentives.

His words of wisdom are: "Be persistent and have fun marketing the CTR program. Strive to reach your goals."

Way to Go Mark!