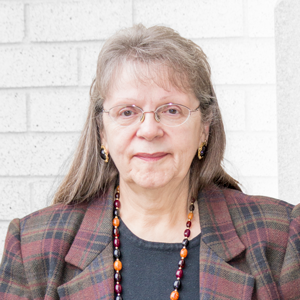 Sherry Fischer, Spokesman-Review
MVC - Bus Rider December 2016
Employer: The Spokesman Review
Occupation: Sales Coordinator

Sherry is a Sales Coordinator for The Spokesman-Review. She began riding the bus to work in 1981 and has continued to do so for the last 35 years! When she began riding, she was a single mom and it was a cost effective way to commute to work. She didn't have to pay to park downtown, had less wear and tear on her car and enjoyed a NO stress commute when it came to winter driving.

She's always lived close to a bus stop, so it's been an easy and convenient way to get to work. Currently living on the south hill, she has a 3-mile commute and only lives a couple blocks away from the nearest bus stop. She has a couple routes that work for her and with 30-minute service, has never had issues getting to or from work. Her biggest challenge is maneuvering the snow that piles up on the sidewalks as she's walking to her bus stop during the winter months.

Sherry appreciates that The Spokesman-Review provides a $20 per month bus subsidy. So, it only costs her $25 a month to commute to work. She also encourages her fellow co-workers to ride the bus, but adds "most of them are already doing so."

Sherry enjoys her time on the bus and likes that it gives her time to think about the upcoming day or to wind down on the way home. Normally she tends to keep to herself, but finds that people always seem to approach her to strike up a conversation.

What keeps Sherry riding the bus? She said it just works for her! It's cost effect, convenient and she always arrives at work safely and timely!

Way to go Sherry!