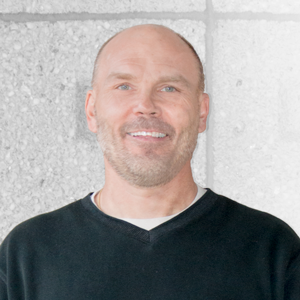 Mike Bjordahl, WA DOT
MVC - Bicyclist November 2016
Employer: WSDOT
Occupation: Transportation Engineer 3

Mike is a Transportation Engineer 3 for WSDOT – Eastern Region. He rides his bicycle to work 4 days per week and also works a 4/10 compressed work schedule. He began riding his bike in the early 90's but had to stop when his children were younger because he had to pick them up after work. In 2009, Mike began riding his bike again and has been doing so nearly every day. The only days he doesn't ride his bicycle is when Spokane's weather is too extreme and a typically snowy day doesn't slow him down either, as he has a winter bike with studded tires.

Mike rides his bike mostly because he likes it, but also because of the health benefits and lessening his carbon footprint. He also says it saves him money! He used to live up on the top of Five Mile and although climbing that hill was a challenge, it was also a great workout. Now living in the Audubon area, Mike has a nice, easy 3-mile commute. Riding his bike to work takes about the same amount of time as driving a car, but he doesn't have the frustration of waiting in traffic. His route follows quiet side streets with not many cars.

Mike was also the bicycle/pedestrian coordinator for our region. He worked with project offices and other local agencies to ensure that bicyclists and pedestrians were included in their transportation projects. He's also manned the WSDOT booth at the Spokane Bike Swap and enjoys talking to people about bicycle commuting and also the Children of the Sun trail associated with the North Spokane Corridor.

WSDOT's ETC, Jana Augenstine, says, "I am so grateful to have Mike in our program. He has gotten this mode all figured out!"

Way to go Mike!