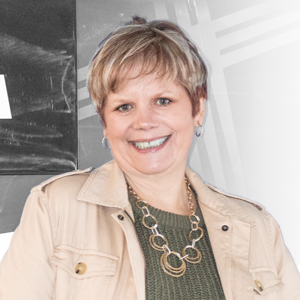 Shannon Jones, Avista Utilities
MVC - Teleworker October 2016
Employer: Avista Corporation
Occupation: First Response Agent

When Avista relocated their customer service team in 2009 from the Mission Campus to the Spokane Valley, Shannon's commute double in time and distance, creating a 24 mile round trip commute. After 3 months of driving to the valley, Shannon had the opportunity to become a First Response Agent for Avista and was able to start working from home. That reduced her travel time to a mere 20 feet and 10 seconds to get to her desk! Shannon has a dedicated office space in her home with all the technology tools to perform her job as if she was located onsite.

First Response Agents are required to be available 24/7 in the event of an outage. Delays by commuting to the office are eliminated by having these agents work from home. They are able to provide better response times for customers calling to report emergencies. A home agent needs to be comfortable working independently alone most of the time. Shannon has a passion for helping Avista customers resolve service restoration issues when an incident occurs and working from home enables her immediate access to her job site.

Shannon does miss the social aspect of going into the workplace each day, however, she enjoys the convenience of working from home and appreciates the money she saves by not having to drive into work each day or that she would have to spend on work clothes.

Avista ETC, Catherin Cooper, says "Shannon is a great advocate for teleworking and the work from home commute option. For her it's practical, saves the environment and reduces work costs. Shannon brought up a good question while being interviewed, "How come more people don't work from home?" Shannon is ahead of her time in Spokane."

Way to go Shannon!