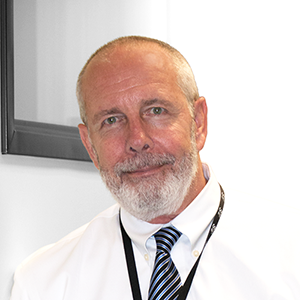 Chris Thomas, All Star Leader
Supports his ETC June 2016
Employer: Washington State Office of Administrative Hearings
Occupation: Division Chief

Chris Thomas is the Division Chief for the Washington State Office of Administrative Hearings (OAH). Originally a voluntary worksite in downtown Spokane in 2011, they contacted the Commute Trip Reduction (CTR) Office in a proactive effort to help employees find commute alternatives that work for them as they were preparing to move to the Spokane Valley in 2012.

As a key component to the CTR program, Chris completely supports and offers teleworking, compressed work schedules, and fully subsidized transit passes. With 47 employees, the Spokane OAH Office has been a pioneer for their agency by offering various commute alternative options. Since moving to the Spokane Valley, teleworking has increased by 69% and compressed work schedules has increased by 246%.

There are several reasons Chris supports these options including reducing commute times, expenses and decreasing greenhouse gases from being emitted which is in keeping with the Governor's Executive Order.

Supportive of the CTR program, Chris believes that employees thrive when working a schedule that promotes a work-life balance. He says, "The trust goes both ways. Our employees know that we trust them to do their jobs while teleworking, and in turn, they trust us as well. It's a win-win situation."

With a 94% response rate, Chris was integral to their 2015 survey success. He personally contacted each individual who hadn't filled out their survey and asked them to do so. By fully supporting teleworking and compressed work schedule options, OAH achieved both goals with a 20.3 reduction in their drive alone rate and a 15.3 reduction in vehicle miles traveled from their baseline.

Way to go Chris!