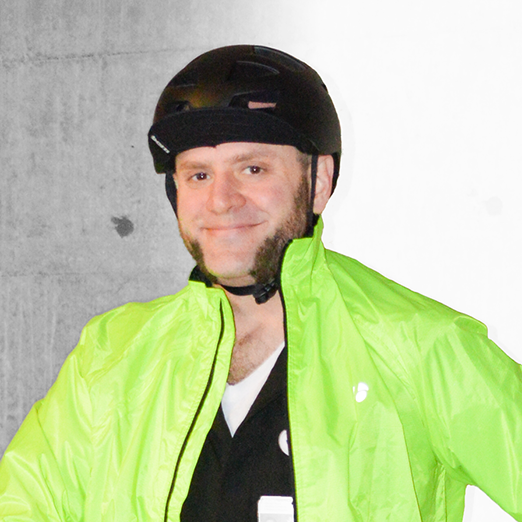 Jeff Morlin, Most Valuable Commuter
Bicycle Rider March 2016
Employer: Providence Sacred Heart Medical Center
Occupation: Cook

Jeff Morlin, a cook at Providence Sacred Heart Medical Center, has been riding his bike to work for the last 2 years. He tries to ride at least twice a week and has a 6 ½ mile one way commute from home to work.
When Jeff first started riding, he just wanted to start feeling better and figured he could combine his commute with exercise and boy has it paid off! Since he started riding his bike to work, Jeff has lost 50lbs! He loves how energized he is when he gets to work and feels like he's ready to tackle the day.
Unfortunately Jeff did have an accident a while back where he was hit by a truck, but he didn't let that stop him. Jeff makes sure to wear the proper safety gear, which always includes his helmet, gloves, the best LED lights possible on his bike and he always wears a reflective vest.
Occasionally for fun Jeff rides the "Children of the Sun" trail that runs parallel to the Spokane north/south Freeway. He loves the way the 17 mile loop makes him feel.
Because parking is scarce at Sacred Heart, Jeff always enjoys knowing he can find a parking spot for his bike in the bike cages provided by Providence.
Providence Sacred Heart Medical Center ETC, Lori Barschig says, "Jeff was so happy that I wanted to hear his story … probably one of the most exuberant nominees I have ever enjoyed chatting with. I am thrilled to see Jeff honored as a MVC as he definitely is an awesome spokesperson for alternative modes of transportation." Way to Go Jeff!