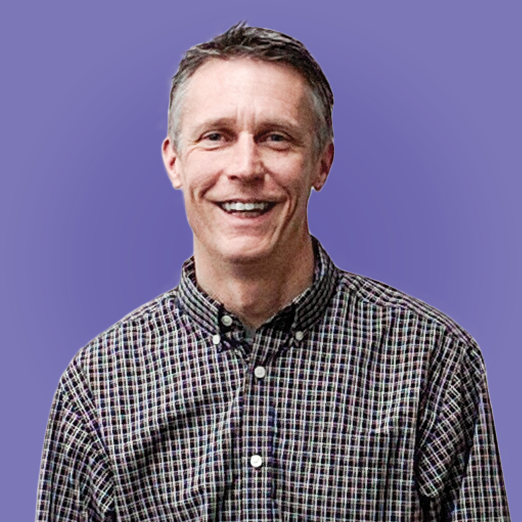 Lance Odell
Bicyclist October 2015
Employer: Avista Corporation

Systems Engineer for Avista Corporation
With the gas prices being so high in 2008, Lance decided to give cycling to work a try, knowing how much money he'd save. Seven years later he continues his 8 mile one way commute from the South Hill at least 3-4 days per week. He averages 3,000-5,000 miles per year on his bicycle. When the snow arrives he changes from his summer road bike, known as his sports car, to his heavier commuter bicycle with studded tires. He fondly refers to his old Mongoose bike as his "truck." It can go anywhere!

He LOVES riding his bike to and from work. His morning commute is like "Nature's cup of coffee". It puts a smile on his face, allows him to relax, relieve stress and helps him stay in shape. He wishes EVERYONE would give cycling a try!

He's recently become the Bike Ambassador for Avista. In May he spear headed Avista's bike to work Month of May activities which included an energizer brunch and bringing in a bike shop tech to demonstrate basic repairs. This fall Lance hosted the movie "Icy Bike Challenge", which has spurred Avista to try their own challenge this year, the "PopCycle Challenge." Lance has encouraged 12 other employees to cycle from October – March. Lance is sharing and updating the PopCycle Challenge internal web page with photos & blogs about their rides.

ETC, Catherine Cooper states "Lance's passion for bike riding and sharing that with others is inspirational for anyone interested in commuting to work by bicycle. It is great to have him as our bicycle ambassador."

Way to Go Lance!