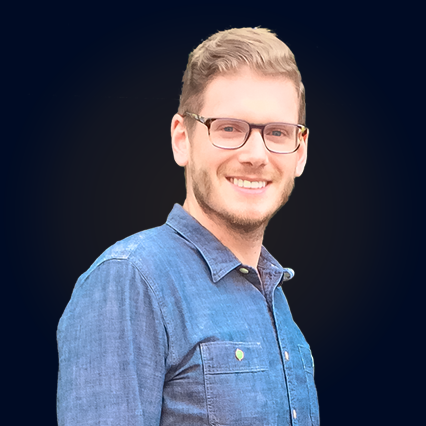 Jim Simon
Bus Rider September 2015
Employer: Gonzaga University
Occupation: Director of Sustainability

Jim has always considered himself passionate about transportation, specifically how people commute from home to work. Before moving to Spokane he lived in Buffalo, where he helped start a car share & bike share program for low income families.

For over a year now Jim has been the Director of Sustainability at Gonzaga University which has approximately 1400 employees on campus. Jim likes to do his part in helping the environment and making his community a better place so he rides the bus normally 3 days a week. Additionally, he'll even have someone drop him off so he can walk or even sometimes run home!

Being the director of sustainability, Jim was both eager and anxious to take on the program and breathe new life into it when he started at Gonzaga. A perfect fit, Jim saw the benefits and how CTR could have a positive impact on the campus. Since being the ETC for over a year now, Jim has created a robust CTR program with elements such as preferred parking, a guaranteed ride home program, bike racks & storage, a fitness Center with lockers & showers and he's even created Gonzaga's first CTR committee!

If you asked, Jim would say the greatest challenge with his CTR program would be the culture here in Spokane. Compared to where he previously lived, people in Spokane don't seem to mind driving longer distances to get to work. Something he appreciates is the fact that the CTR program has statues and that employers can face fines for lack of effort or "good faith effort", it creates a "recipe for action!" One thing he's very proud of and worked very diligently towards is the start of Gonzaga's new UTAP (Universal Transit Access Pass) program. Thanks to Jim, students, faculty and staff will be able to ride STA for free!

Jim's words of wisdom are: Be persistent! Never accept "no", rather ask "what can we do to make things better". Be open & honest… sometimes you have to have frank conversations.

Way to Go Jim!