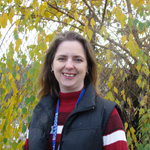 Diana Smith
All Star Coach December 2012
Employer: Goodwill Industries

As the ETC for 5 years, Diana Smith, HR Office Administrator for Goodwill Industries, sets a great example for employees by walking her talk in addition to educating others about the benefits of using commute alternatives. Daily she carpools with her teenage son and daughter to the STA Plaza, drops them off and they continue their commute to college on the bus or they drop her off at work and carpool to school.

"I really enjoy connecting with employees and helping them find Go Green options that work for them," says Diana Smith. "Educating employees and my family about the benefits of commute alternatives is very rewarding, especially when it sparks change." Diana markets her CTR program to 140 employees, in addition to all the Spokane County Goodwill stores. CTR program elements include preferred carpool parking, bus subsidies, guaranteed ride home, new hire orientation, internal CTR web page, company car available for CTR participants and monthly prize drawings.

For employees that don't have internet access and to ensure her CTR participants are eligible for prizes, Diana fills out their commute calendar monthly on MyCommute.org. She also shares her hard copy monthly calendar designs and other promo ideas with the Spokane County CTR Office who in turn shares them with other ETCs. To keep CTR fresh and fun, each month at the all employee general assembly, Diana creates a skit or sings a CTR song she writes to educate and encourage CTR participation at Goodwill. Way to Go Diana!