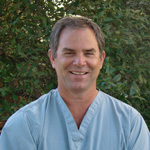 Craig Gracyalny
Most Valuable Commuter August 2012
Employer: Providence Health Care Urban Facilities

With just under a 10 mile commute, Craig Gracyalny, Nuclear Medicine Manager and Radiation Safety Office for Providence Health Care Urban Facilities, has been bicycling to work daily for 15 years. After participating in some charity bicycle rides and not liking to drive in town, Craig decided to try bicycling to work. Once he started, he loved it. It also eliminated the need to go to the gym which has been a big savings on time and money.

Reducing stress is another benefit Craig relishes. "Bicycling helps me get energized for the day ahead as well as decompress on the way home," Craig simply stated. "It improves not only my physical well-being, but mentally as well." Craig encourages others to give it a try and explains that the key is picking a route you are comfortable with. His favorite part of his ride is along the Centennial Trail where the Gonzaga rowing team practices. "They are so quiet and focused. All you hear are the oars moving in harmony," smiled Craig.

Being diagnosed with Multiple Sclerosis hasn't stopped Craig either. In fact, it helps him not think about it as much and helps motivate him to keep going. Lori Barschig, ETC, says "Craig has such a positive attitude and hasn't let his MS stop him. He rides because he can! He is an amazing person living life despite his obstacles." Way to Go Craig!