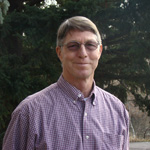 Guy Parker
Most Valuable Commuter January 2012
Employer: Avista Corporation

With a 64-mile one-way commute and a challenging work schedule, Guy Parker, a mechanic at Avista Corporation, overcomes challenges to make carpooling work for him. Planning and coordinating schedules are essential in making his carpool successful. Working a compressed work schedule, Guy typically travels out of town for the week. He carpools with two or three coworkers to work, then carpools with his crew, which is usually the guys he carpools to work with, to his job site out of town. At the end of the week, they carpool back to work and then carpool home.

"It just makes sense to carpool," Guy said. "I save about $60 a week and I have great company to and from work." Before he started carpooling, he put about 38,000 miles on his vehicle each year. Since carpooling, he has cut it in half. He has less maintenance and doesn't have to buy tires as often, which is another huge savings for Guy.

Guy consistently fills out his commute calendar and encourages others to use a commute alternative. If they participate already, he encourages them to fill out their commute calendar. ETC, Catherine Cooper says, "I appreciate Guy's "can do" attitude toward reducing drive alone miles, even in the face of work location challenges. This is a significant contribution to reducing air pollution in our community and it helps maintain the beauty of our rural surroundings." Way to Go Guy!