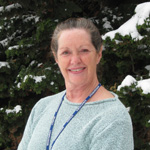 Marji Bobiak
Most Valuable Commuter October 2010
Employer: Providence Holy Family Hospital

With a 30-mile one-way commute, Marji Bobiak, Registered Nurse and Case Manager for Providence Holy Family Hospital, has been carpooling to work with two other employees for nearly three years. Not new to commute alternatives, Marji rode the bus for over two years and frequently ran home when training for a marathon. After moving and the bus was no longer a good option, she quickly found employees to share the ride with.

Marji believes in the whole concept of the CTR program including reducing traffic, helping the environment and reducing fuel consumption. The other benefits she personally enjoys are the companionship, saving money, less wear and tear on her car and she doesn't have to drive every week. "Carpooling provides a wonderful break from driving and what could be a long and lonely drive becomes an extremely enjoyable commute!" smiled Marji.

When employees ask Marji about her commute, she more than willingly shares her story, explains how easy it is and how many benefits go with using a commute alternative. Previously having four people in her carpool, Marji is hopeful they can start a vanpool and has already signed up to be the primary driver. ETC, Lori Barshig says, "She is a true advocate and really understands the concept of the CTR program. She's been a bus rider, she carpools and she will possibly be a future vanpooler. She is a great example for other employees to follow!" Way to Go Marji!