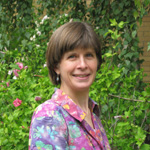 Catherine Bowden
All Star Coach September 2010
Employer: Avista Corporation

An advocate of commute alternatives, Catherine Bowden, Accounting Analyst and ETC for Avista Corporation, regularly rides the bus to work, carpools with her husband when working late and rides her bike once a week during the summer months. With strong management support and strong CTR elements, Catherine enthusiastically promotes the Avista CTR program to over 1,200 employees in multiple Spokane locations.

Multi-modal herself, Catherine wanted to educate employees about using various commute alternatives. Hosting a "Commuter Olympics" event, employees received points for every commute alternative mode they used over a two week period. To help accommodate walking, since it's not an option for all employees, the Avista Commuter Olympics team and Catherine also hosted a "Commuter Poker" walk along the Centennial Trail. With tables in designated spots, employees received a playing card for their poker hand and information on commute alternatives. Prizes were given away and both events generated a lot of excitement.

During Bike to Work Week, Catherine coordinated a bike ride into work from several locations throughout Spokane and recruited avid Avista bicyclists to lead the groups. Twenty employees participated and enjoyed a breakfast on the last day. Catherine loves interacting, educating and helping employees with commute options. "Nothing makes me happier than seeing other people succeed in choosing a commute option that works for them." Way to Go Catherine!