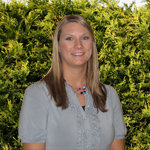 Janette Bruce
All Star Coach March 2010
Employer: Next IT Corporation

Starting her CTR program from scratch in October 2008, Janette Bruce, Accounting Assistant and ETC for Next IT Corporation has done an outstanding job. During her first survey in April 2009, she received a 91% response rate. Carpooling with her 2 friends, fiancé or her dad, Janette walks her talk as she encourages employees to use commute alternatives.

Participating in all countywide campaigns, hanging posters, sending out monthly emails including CTR stats and publishing CTR happening in the company newsletter, Janette keeps CTR in the forefront of all employees. Training with a few gals at work for a triathlon and starting a "Biggest Loser" competition at work, Janette successfully encouraged many employees to try walking and bicycling to work.

Offering a $35 subsidy for using a commute alternative and not parking downtown is a great incentive for employees. "I'm proud to work for a "Green" company," smiled Janette. "It's very rewarding when I'm able to help someone find another way to work other than driving alone." Way to Go Janette!