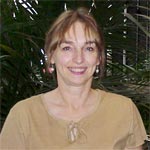 Helen Peterson
All Star Coach December 2003
Employer: Safeco Insurance
Occupation: Senior Services Assistant
Hobbies: Sewing and horses
Volunteering for the ETC job nearly a year ago, Helen Peterson's enthusiasm and creativity are showing results. Implementing an incentive program, Helen rewards employees with two jeans days for every 22 days they use a commute alternative.
Another key to her success is changing her promotional materials on her Commute Options Board at least every two weeks. "I noticed employees stopping and looking at the new materials when I would change them," smiled Helen. "I now change them as often as possible."
Helen enjoys the challenge of encouraging employees to use commute alternatives.
With management support, she promotes their CTR program in all new hire orientations, provides bus and vanpool subsidies, preferential parking and a guaranteed ride home program. As the primary vanpool driver for the last four years, Helen sets a great standard for her employees to follow. Way to Go Helen!