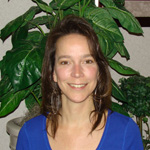 Kathy Stroder
All Star Coach March 2009
Employer: Witherspoon, Kelley, Davenport & Toole, P.S.
Occupation: Transcriptionist

When becoming the ETC over two years ago, Kathy Stroder, Transcriptionist for Witherspoon, Kelley, Davenport & Toole, P.S. had 5 or 6 CTR participants in the CTR program. As a voluntary worksite with 37 staff, Kathy's enthusiasm and dedication has been instrumental in quadrupling participation at her worksite.

With 23 regular participants, Kathy consistently gets the CTR message out to her employees through weekly emails, posters, flyers on all three floors of her building and continual one-on-one communication with employees. Holding prize drawings three times during the month, keeps employees motivated and it encourages them to fill out their commute calendar on MyCommute.org on a regular basis.

A dedicated bus rider and an advocate for CTR, Kathy began riding the bus when she lived in Seattle. When moving to Spokane, it just made sense to keep riding the bus. Very simply Kathy stated, "I'd rather keep the money in my pocket then put it in my car!" When her CTR participants rewarded her with her favorite candy and a $100 gift card for all her efforts in promoting CTR at their worksite, she was thrilled and proud that they valued the program that much! Way to Go Kathy!