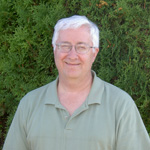 Chuck Vensel
Most Valuable Commuter August 2008
Employer: ASC Machine Tools

From April â€" September, you can see Chuck Vensel, Engineering Documentation Manager at ASC Machine Tools, riding his bicycle to work. And during the off months, he rides the bus to work. With a 6 Â1/2 mile commute, Chuck has been bicycling to work for 15 years. His bicycling commute takes him about 25 minutes in the morning. If Chuck were to drive alone it would take him about 20 minutes with traffic and lights. "There isn't much difference in time," Chuck simply stated. "I can take residential roads and short cuts that you can't take with a car."

Since bicycling to work, Chuck has only gone through one bike and is currently riding his second bicycle to work. The amount of money he has saved on gas, wear and tear on his car, maintenance, insurance and not having to buy a new car is an enormously rewarding pay off for riding his bicycle to work. His biggest challenge is safety on the roads. Working with city officials, Chuck has been successful in having signage put up at an intersection he felt needed it and will continue to advocate for more.

Talking up the advantages and benefits of bicycling, Chuck has encouraged two other employees to ride their bicycle to work. To help the CTR program, he helped build an intranet site for the CTR program at ASC Machine Tools. ETC, Tammy Rehms says, "Chuck's determination, drive and dedication are inspirational" Way to Go Chuck!