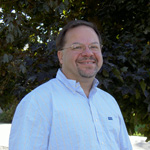 Tim Gossler
All Star Coach September 2008
Employer: Honeywell

With 400 employees and a 5-mile commute, Tim Gossler, ETC and Waste Water Operator at Honeywell, sets a shining example for employees to follow by riding his bicycle to work and riding the bus during the winter months. Every month during the summer, Tim goes the extra distance and plans a bike excursion for employees. The ride helps employees get comfortable riding their bike and he is hoping will help them make a change to riding their bicycle to work.

Management support is key to his success. Securing a $100 quarterly budget, Tim uses the money for incentives during the months the CTR Office is not having a campaign. With a 100% bus subsidy, Tim is working to secure additional subsidies for other modes including carpoolers, bicyclists and walkers. Working 12 hour shifts, 7 days on and 7 days off, Tim is not in the office daily. With that in mind, he formed a CTR committee to help brainstorm ideas and get the word out to employees.

Since becoming the ETC just over a year ago, Tim has grown his participation numbers from 11 to 62. His goal for the coming year is to convince employees working a compressed work schedule to fill out a commute calendar on MyCommute.org. "It's great to watch the CTR program grow and hear the excitement employees have when talkig about their commute," smiled Tim. "It's very motivational and rewarding!" Way to Go Tim!