This November don't get stuck with the fowl taste of commuting alone, instead table up to this delicious buffet of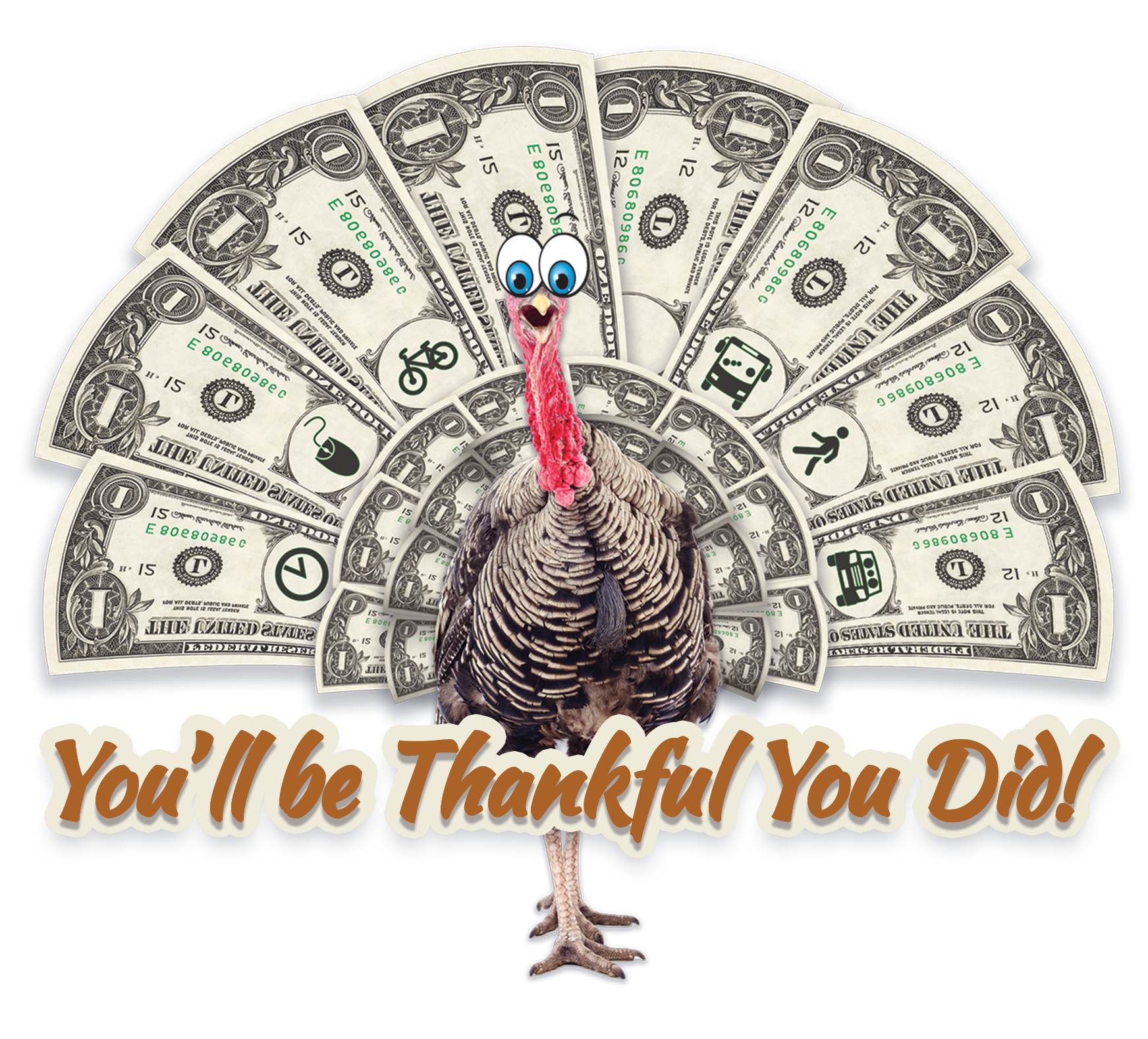 commute options that'll have you "Gobbling up the Savings!".

Enjoy a healthy helping of walking or bicycling! Indulge yourself in the carpool or maybe try some of the vanpool! Get your fill of riding the bus! Maybe have some of the compressed work schedule or teleworking!
No matter what kind of commute option you try, you'll save money and make the Inland Northwest a better place to live, play and commute!
Once you've enjoyed that gravy smothered, deliciously roasted, savory dose of saving money, be sure you have room for dessert!
And by dessert, I mean WINNING! When you choose a commute option 5X or more and track it on your commute calendar you'll automatically be entered to WIN 1 of 10 $25 Amazon gift cards!