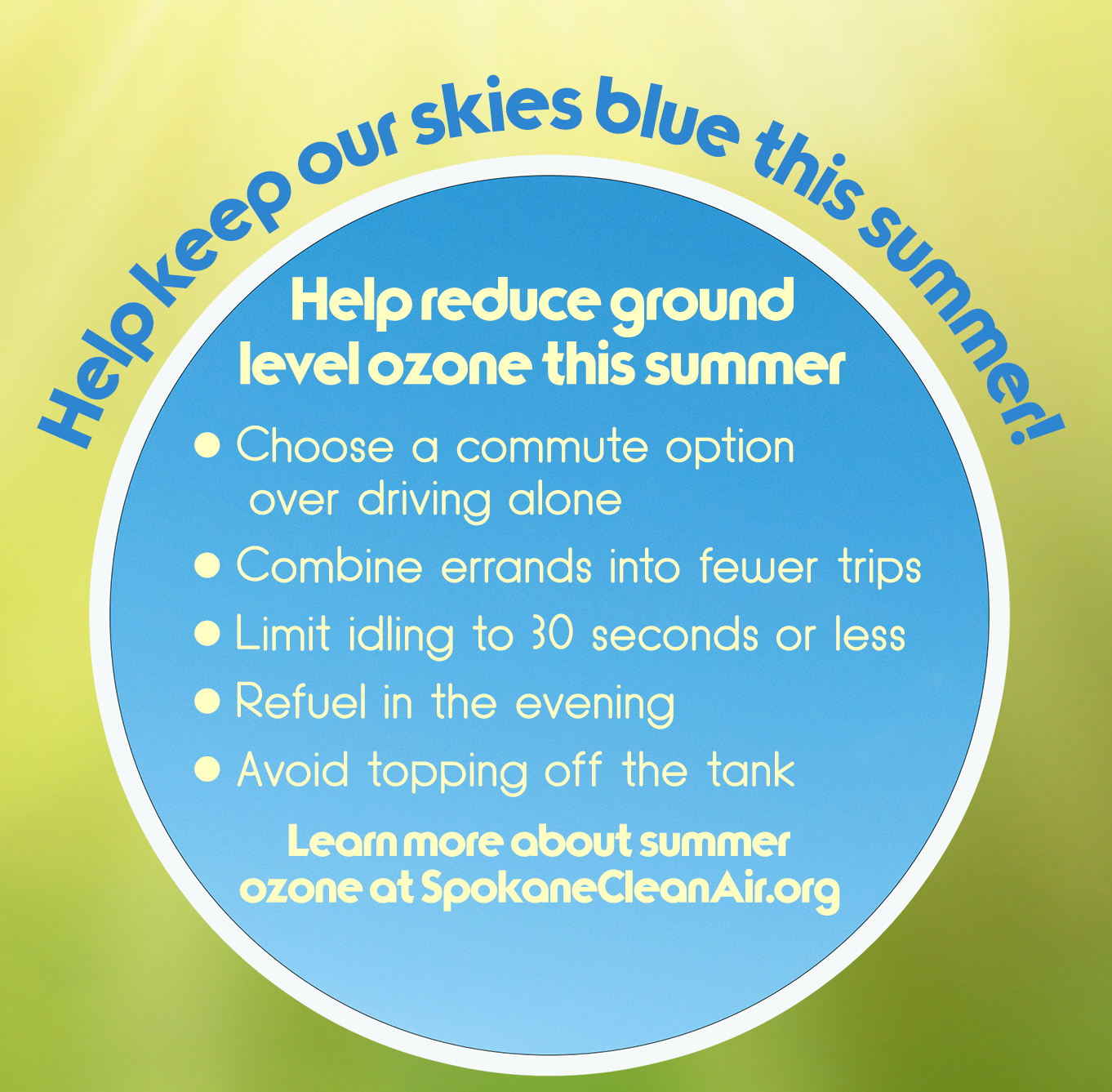 Blue skies and sunshine, they'll help start your day off right, inspire you, and just make you feel great! You can help keep our skies blue when you choose a Summertime commute!
Choosing a commute option versus driving alone, lets you enjoy your day, save money on gas and other expenses and you help keep our skies blue! Plus, you could WIN!
When you walk, bicycle, share a ride, ride the bus, telework, or work a compressed schedule you help reduce air pollution keeping our skies inspiring, plus you could WIN!
Each time in July, when you use a commute option and update your commute at CommuteSmartNW.org you could WIN!
Weekly Prizes - Participate 1X during the week, update your calendar by Monday end-of-day

2 Silverwood Tickets

2 Splashdown Tickets

Monthly Prizes - Participate 5X during July, update your calendar by August 8th

(30) $25 Gift Cards

(10) $50 Gift Cards
(5) $100 Gift Cards

Worksite Prizes

Quarterly Prize - Participate 15X throughout July/August/September, update your calendar monthly
You can also keep your skies blue by practicing clean air habits such as limiting your idle time, combining errands, refueling after, and switching to electric yard equipment! To learn more visit SpokaneCleanAir.org!
Special Thanks to Spokane Regional Clean Air Agency for sponsoring our July and August campaign.