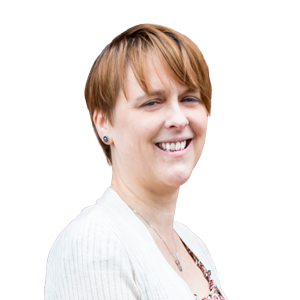 All Star Coach, 1st Quarter 2018
Maureen McElroy, Alorica - Holley Mason

Maureen McElroy is a workforce associate with Alorica at the Holley Mason Building Downtown. She promotes her CTR program to 420 employees and is anticipating it to grow to 500 by the end of 2018. She works a 4/10 workweek beginning Sunday thru Wednesday. On Sundays Maureen walks to work, and rides the bus Monday-Wednesday with Thursday being her compressed day off.
The CTR program at Alorica is quite comprehensive, thanks to Maureen. They participate in the Employee Sponsored Bus Pass program and supply free bus passes to their bus riders. They have bike racks, lockers, ATM Machines on-site, on-site kitchen/café. They also have prize drawings for lunches and company swag along with employee recognition. Her goal right now is to have 10% of the workforce working a CWW schedule.
Maureen has been the ETC for 15 years and enjoys engaging with employees. She has great support from management as well as the employees. Her Site Director, Doug Ennett was one of the All Star Executives in 2017.
When new employees start at Alorica, Maureen trains them at new hire orientation and gets them set up on MyCommute.org. Her site goal is to have 200 CTR participants each month. In March, they hit 201! One of the more challenging aspects of being the ETC at this site is getting info "out to the masses". With so many employees working such staggered shifts, it can be tough to communicate.
Maureen's proudest ETC moment has been winning the Pinnacle Award at this last WTG Awards Event. "It felt really good! And the support from Emily, her supervisor, and Doug made 2017 an awesome year!"
Her words of wisdom are: Dream big, but start small. Find a few things that work, focus on those to make them bigger and better. Success doesn't happen overnight.
Way to Go Maureen!