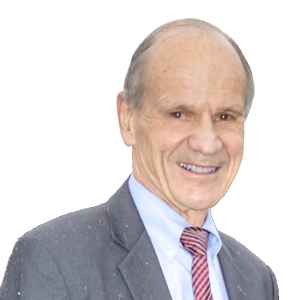 January MVC, 1st Quarter 2018
Mark Olson, MD, Northwest Orthopaedic Specialists

Dr. Olson is an orthopaedic surgeon who specializes in trauma and he began practicing at Northwest Orthopeadic Specialists in 2001.
Dr. Olson owns 3 bikes and he rides his beat up bike for commuting so no one will steal it. He wears his suit while riding to work and he always carries a light jacket and will wears rain gear over his suit if needed. He typically rides his bike at least 3- 4x each week, but often it's 5x a week, all year long. And if he doesn't ride his bike, he walks or runs to work.
He started riding his bike to work while doing his residency in Seattle in 1977. At that time he and his wife only had one car and she needed it to do day to day things with their kids. After moving to Spokane in 1983, it just made sense to continue biking to work.
What he loves the most about biking is the convenience as well as low car maintenance. It's much cheaper to maintain or repair a bike than a car.
Living only ½ a mile away, riding his bike is faster than driving, and he doesn't need to worry about parking! NWOS has an enclosed covered bike parking in their parking garage.
He has studded bike tires for winter, and the only time he doesn't ride is when it's hard ice. He also states that fresh snow has good traction! His least favorite time to ride is in the summer when it is really hot.
If he is meeting someone downtown, he always beats the person driving in a car. Another perk, is parking is always free with your bike. Dr. Olson says he never covers his ears as he wants to listening to what's going on around him.
Way to Go Dr. Olson!