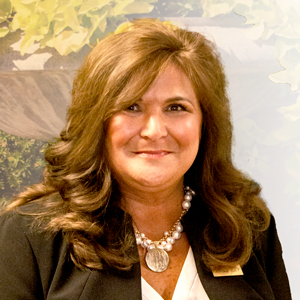 All Star Leader, 2nd Quarter 2018
Kelli Groves, Davenport Hotels

Kelli is the Corporate Director of HR for Davenport Hotels which employs over 1,000 employees, in downtown Spokane, on 4 different properties.
Kelli has been a long-time supporter of the commute program at the Hotels. Kelli encourages her team by sending out emails promoting events and allowing ETC members to attend quartering meetings.
Kelli started the Davenport's incentive program, which consists of one winner a month receiving a $25 gift card, to encourage their team members to travel green. She supports ideas to make their CTR program manageable and interesting for their commute team and team members.
Kelli believes the CTR program is a great resource for educating team members on their choices of how to get to and from work. In addition to the monthly gift cards, they also subsidize transit passes, provide lockers for their bikers and walkers and recently installed secured bike racks.
One of the challenges they have is communicating with all their employees, within 4 different properties. But Kelli makes sure their ETC, April, can attend all new hire orientations, so that new team members understand the benefits of their CTR program and can put a face with the name.
Kelli feels it's important for management to stay involved with the CTR program. She works closely with April to ensure she's updated on any new CTR happenings and communicates with team members
ETC, April Manglona, says "Continuous success of our program would not be possible without our fierce leader, Kelli Groves"
Way to Go!