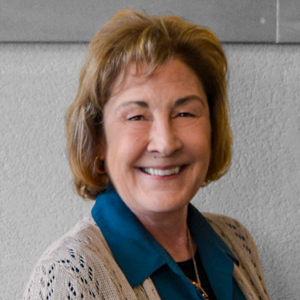 November MVC, 4th Quarter 2018
Janet Saxton, Fairchild Air Force Base

Janet is an Education and Training Technician for FAFB. Soon after being hired in 2004, she began vanpooling. She was tired of a 34-mile round-trip commute in the stressful, winter weather conditions. She would see all the vanpool vans on base, so she contacted her ETC, who was able to get her on a vanpool immediately.
Janet is a back-up driver, sharing the driving duties as well as being the vanpool bookkeeper. When she's not driving, she likes to catch up on her "Kindle" quality reading time. Janet says, "I love vanpooling to work! I average only 2 oil changes on my car each year.
Her 1996 Honda Passport has only 125,000 miles on the odometer. Thanks to vanpooling she saves nearly 6,000 on her personal vehicle each year. She doesn't really have any challenges vanpooling. Her greatest challenge is getting from her home on the south hill, down the Freya hill to the vanpool pick up spot!
Janet is CONSTANTLY encouraging her fellow coworkers and other FAFB employees to vanpool. Her job allows her to interface with a large cross section of personnel on Base and she uses it as an opportunity to talk about the benefits of vanpooling to work. In the 14 years she's been vanpooling, she's been personally responsible for recruiting over 40 new vanpool riders to both her vanpool and other vanpools.
Janet's van is full of dedicated vanpoolers. In the last 2 years, 3 of the riders have been recognized at MVCs!
ETC, Josh Potter, states "Janet is an enthusiastic supporter of the CTR program and models what it is to be a MVC".
Way to go Janet!