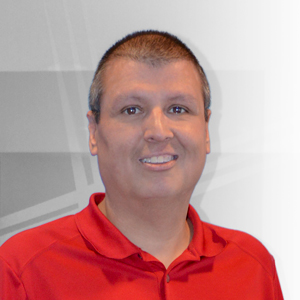 December MVC, 4th Quarter 2018
Hector Garza, Avista Corporation

Hector is a Journeyman Communications Technician for Avista.
He'd always enjoyed riding his bike and, in the spring of 2012 decided to start biking to work. With a 6 mile commute it was the perfect way to combine exercise with his commute. Living in Spokane Valley, near Argonne, Hector can utilize the Centennial Trail for the majority of his trip. He appreciates that Avista has lockers and showers and offers safe bike storage.
During the 2015 Bike to Work month, Hector was inspired to take up bicycling on a more frequent basis. The energizer stations and seeing other Avista employees riding to work provided a sense of community that makes bicycle commuting fun.
Hector's biggest obstacle is logistical in that he must plan a week at a time for both his work week and the weekly company travels to outlying areas. He'll come into work on the weekend and put his work clothes in his locker that he'll need for the week.
Our inclement weather doesn't slow him down. He dresses for whatever weather challenges he may face. He recently added fenders to his commuter bike, which helps to reduce how wet he gets when traveling in the rain. His ½ hour commute energizes him for the work day, so the rain isn't a deterrent at all!
ETC, Catherin Cooper, states "Hector shared, that one day on his way home, he counted the number of single occupant vehicles that passed him. In his 6 mile commute, he counted 120 vehicles! With Hector's example of bicycle commuting to work for his co-workers and children, the day may come when he will be counting the passing bicycles instead of vehicles!
Way to go, Hector!