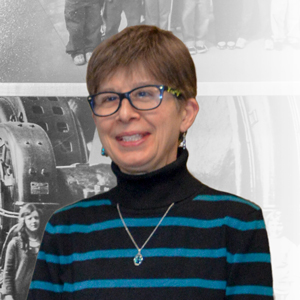 All Star Coach, 4th Quarter 2018
Catherine Cooper, Avista Corporation

Catherine is a Tax Analyst 2 and has been the ETC for Avista since September 2009. Catherine markets her program to over 1,200 employees, and she walks her talk! Currently, she walks to her bus stop, takes the bus to the Liberty Lake vanpool pick up spot and then vanpools to the Mission Campus. In years past, she's also carpooled and ridden her bike. She is the true definition of a mulit-modal participant! In her 9 years of participation, she's saved nearly 78,000 miles from Spokane County roads!!
Catherine actively promotes CTR at Avista! Avista offers:
Carpool parking when 2 or more employees arrive together
Subsidize a 31 day bus pass
$10 vanpool subsidy when riding at least 60% of the month
Covered bicycle parking, shower and lockers
Flex-time for commute alternative users
GRH program
Internal ride matchservice
Employee Recognition
CTR commuters of the month
Telework options
Compressed work schedules
Catherine set a goal for Avista in 2018. Their goal was to eliminate 200,000 miles. Through September, they had already eliminated 170,000 miles. Well on their way to make their goal!
She has quarterly meetings with her CTR team of "Ambassadors". They help her brainstorm ways of marketing their program at Avista.
Avista offers quarterly promotions. During Bike to Work month, they have their own internal activies; bike tune ups, bike challenges, etc. In September, they had "Movie Mondays". Employees who had filled out their calendar the previous week was eligible for 2 movie passes given out each Monday. And during the holidays "Sam, the sneaky elf, will secretly leave $5 Starbucks cards on participating employee's desks.
As the ETC, Catherine enjoys the chance to get to know her employees and help them find what options might work best for them. She likes "serving" people and the fact that she can be a positive, up-beat person in their life.
Her words of wisdom: "In the face of adversity, seek the truth (problem solve), listen with resolve (find out what they need), serve others and let the rest go!
Way to Go, Catherine!