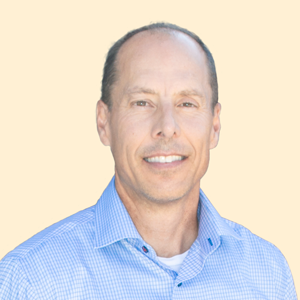 All Star Coach, 3rd Quarter 2018
Bob Kaatz, City of Spokane - Nelson Service Center

Bob is the Refuse District Supervisor for the City of Nelson Service Center. He's been the ETC since 2015. He actively promotes his program to 150 employees on site. The City of Spokane offers fully subsidized transit passes, preferred parking, sheltered bike storage & racks, on-site showers and locker, and a guaranteed ride home program. One of Bob's biggest challenge is varying schedules of the garbage collectors, who begin their day at the same time every day, but their shifts end when their route is finished. That makes ridesharing a tough sale! But Bob doesn't give up!
He enjoys being a positive voice with the employees. He believes in CTR, so he doesn't feel like he HAS to promote commute alternatives, he WANTS to!
Bob's mission is to eventually have the mechanics work a 4/10 schedule. The employees have wanted 4/10s, however, it's just been a struggle finding management to support it. Although recently there's been a new manager assigned to the department, and Bob has every intention on pitching the benefits of compressed work schedules to the new manager in their department. Bob feels like compressed work schedules will benefit the employees and the employer!
Bob's proudest moment was his recent Most Valuable Commuter, Dan Herbers, an avid bike & bus rider. He enjoys being able to recognize the dedication of his employees.
Bob's words of wisdom for other ETCs, "Try to remember the big picture, stay positive, have a sense of humor, and NEVER give up!"
Way to go Bob!