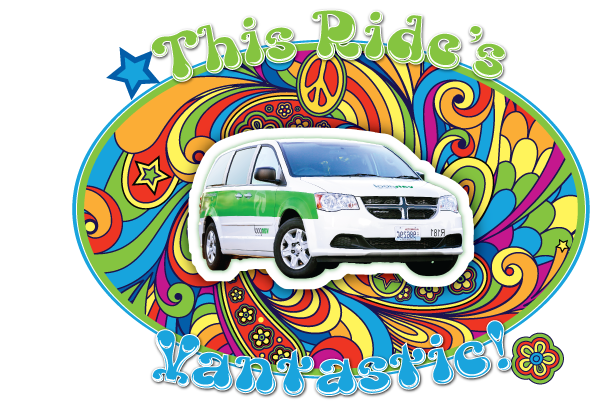 MyCommute.org is joining STA Vanpool to talk to you about a ride that's far-out and give you a chance truly groovy! Vantastic is a fun, funky chance for any groovy cat who's been considering vanpool or who's looking to chill a little more and save some cool coin on their commute.
New vanpool riders can earn a $50 incentive for signing up (see details) and if you recruit a friend and get some funky cat to sign up for vanpool, you'll earn a $25 incentive (fyi, that's unlimited!) Remember, anytime is a groovy time to sign up and enjoy the cool benefits of chilling in the Vanpool!
Driving alone is such a drain, when you go Vantastic you can chillax with other cool cats and even catch a dream while you snooze. It's also a far-out chance to get the 411 on your social media and find out what your other funky friends are up to or get mellow and feed your brain with a book. Plus, when you go Vantastic you'll save a lot of groovy cash and help mother earth be a more beautiful place!
To learn more about vanpool visit our vanpool page under the commute options tab above, you can also visit the STA vanpool page by clicking here.
To learn more about our Vantastic vanpool promotion click here to view the detail sheet, ready to sign up then click here to view our Vantastic vanpool form.