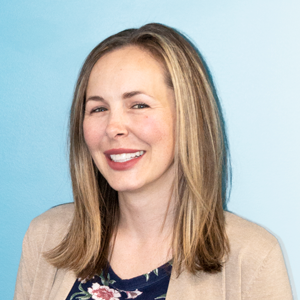 All Star Coach, 2nd Quarter 2018
Ann McElyea, Guardian Life Insurance

Ann is the Executive Assistant to the Vice President, the Site Admin, and has been the ETC for Guardian Life Insurance for the last 3 years. She actively promotes her CTR program to over 330 employees on-site. Guardian offers an amazing telework program, compressed work schedules, flexible work schedules to accommodate the use of commute alternatives, bike racks, a guaranteed ride home program, carpool parking and a $50 drawing each month for all participants.
In 2017, with nearly 50% of their workforce working from home 3-4 days per week, Guardian moved from their extremely large campus on Magnesium & Nevada to a much smaller building on E. Holland. That move has saved Guardian Insurance a tremendous amount of money, of which they're able to spend on technology and other useful areas of the company.
As ETC, Ann enjoys feeling like she's making an impact on the community and the air quality in Spokane by promoting the use of commute alternatives at her worksite. She also enjoys giving away prizes to her participants.
Her biggest challenge is communication. In a world where we're flooded with emails daily, she tries to find ways to get their attention to ensure her emails are read!
Since they have no "formal" new-hire orientation, Ann communicates with the managers to ensure she given the opportunity to meet new hires and to discuss the CTR program and its benefits.
Ann's proudest moment was winning the Pinnacle Award at the 2017 Way to Go Awards luncheon this last February. However, she's equally as proud of her 95% response rate on her last CTR survey.
Her words of wisdom for other ETCs, "find out what motivates your staff, whether it be money, safety or the environment and use that to encourage participation".
Way to go Ann!