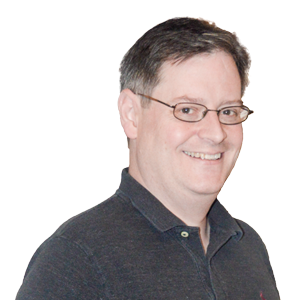 Ken Aldrich, Alorica-Holley Mason Building
MVC - Multimodal December 2017
Employer: Alorica - Downtown
Occupation: Training Supervisor

Ken is the Training Supervisor for Alorica Downtown. Ken has been using commute alternatives his entire life. He did learn to drive when he was younger, but never wanted to own a car. When he was younger he rode his bike wherever he needed to go. After moving to Southern Oregon, his commute to work was 5 minutes on his bike. That was just the life style there and most everyone's norm.

He enjoys the money he saves by not owning a car. He figures to date, he's saved nearly $70,000 by not owning a car. Currently Ken either walks, rides the bus or will carpool with his girlfriend. After moving to Spokane, he lived a short time up in Newport, WA. Although he was carpooling with his girlfriend, they quickly realized how much time and money they were spending on their commute. They decided to move close to work. They now live in Brown's Addition and it's a quick 10 minute walk or a 5 minute bus ride.

Ken's has been an invaluable resource to ETC, Maureen McElroy. One of the most important parts of CTR is getting to employees when they first start at Alorica. Ken is single handedly responsible for making this happen. As the Training Supervisor, Ken has all the trainers on site contact Maureen when they've scheduled a new hire orientation. Maureen is then able to meet with the new group face to face and offer the benefits for their CTR program. Maureen states "Ken makes it his mission to make sure all trainees know that we as a company are always looking for ways to reduced congestion downtown and the the environment, while making certain our employees can get to where we need them to be quickly and safely.

Way to go Ken!