Let your commute take you outside and celebrate National Outdoors Month!
A great way to celebrate is by enjoying the clean air with an outdoor commute! We can all enjoy cleaner air when we celebrate the outdoors by choosing a commute smart option and making clean air choices!
Commute Smart Options like walking, bicycling, riding the bus, teleworking, carpooling and vanpooling help reduce air pollution and traffic congestion, plus during June you could WIN a Discover Park Pass!
At home and outdoors, make clean air choices and make being outside even better!
At home you can make clean air choices! By making small changes to daily habits such as driving less, combining errands, avoiding idling, refueling after 6pm and even switching to electric or manual yard and gardening equipment have huge impacts on preventing ozone pollution!
When celebrating National Outdoors Month, follow safe campfire practices to help avoid wildfires and reduce wildfire smoke!
Learn more about how you can make clean air choices at SpokaneCleanAir.org!
---
Every week in June, when you choose a commute smart option just 1X during the week and track it on your Commute Smart Calendar by Sunday end-of-day you'll be entered into our drawing to WIN 1 of 2 Discovery Park Passes!

Don't have an account? No worries, you can sign up for free! Just click the "Join Today" link belwo to get started!
---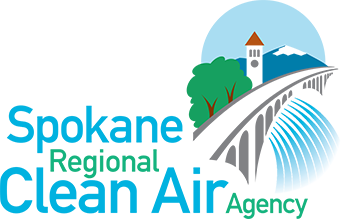 "Take your Commute Outdoors for Clean Air!" is brought to you by the combined efforts of CommuteSmartNW and Spokane Regional Clean Air Agency working together to help make the Northwest a Better Place to Live, Play and Commute!