May is National Bike Month!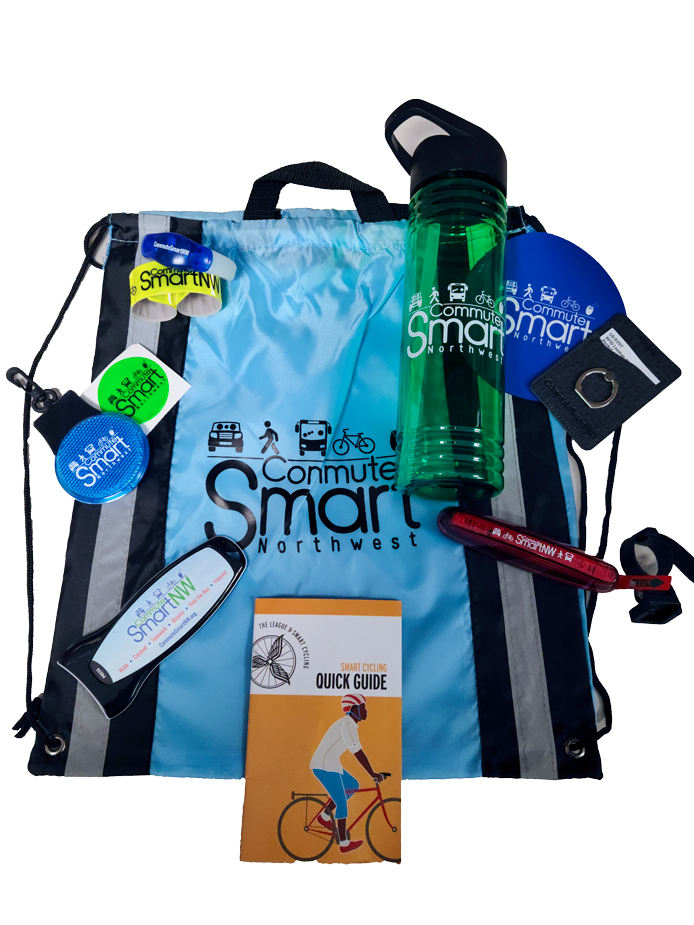 It's a month dedicated to the idea that two wheels are better than four and teaching people about the perks of this wonderful human powered mode of transportation!

It's no secret, bicycling has been declared one of the healthiest activities people can take up. Health wise it helps you slim down, manage and prevent diabetes and high blood pressure, decrease stress and reduce chances of depression and I could go on…

Bikes take up less space than a car, reducing traffic congestion and you never have a problem parking! And you never see exhaust fumes coming from a bike, making our environment cleaner!

During May, when you commute by bicycle, walking, riding the bus, teleworking, carpooling or vanpooling 5X and track it on CommuteSmartNW.org, you'll automatically be entered to WIN 1 of 10 bicycle safety swag bags.

Don't have a CommuteSmartNW account? No worries, it's free to sign up, takes only a minute and tracking your commute takes less even less time! So jump on your bike and get started today!